I have always had a fascination for landscape and I made some landscapes in the early eightees such as Reykjavík–Panorama (1985), Vulcano (1985), Insel (1985). These landscapes were made from painted cardboard as well as some other work that I did in the year 1985.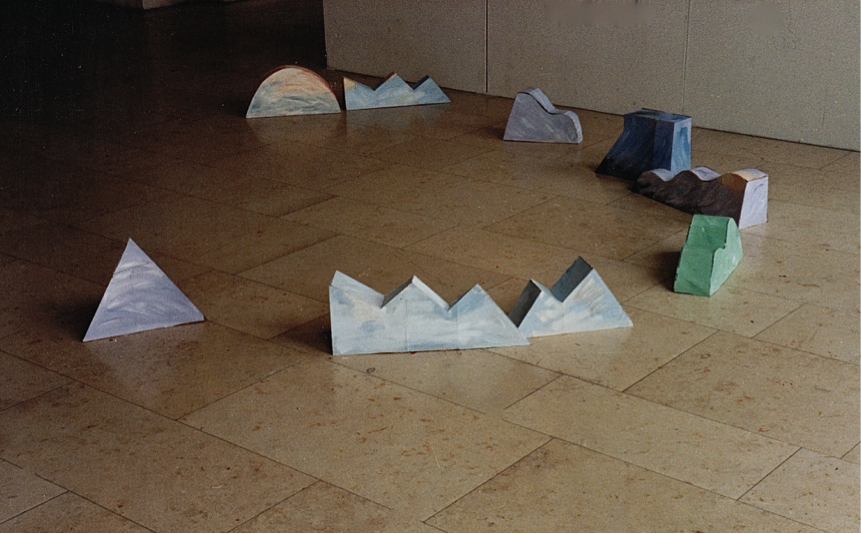 Reykjavik–Panorama, (painted cardboard) height 60 cm,1985
Snæfellsjökull – Snæfellsnes – Skarðheiðin – Esjan – Skálafell – Mosfell – Bláfjöll – Keilir
Exhibition in Kunstzentrum no 66 in Münich, 1985.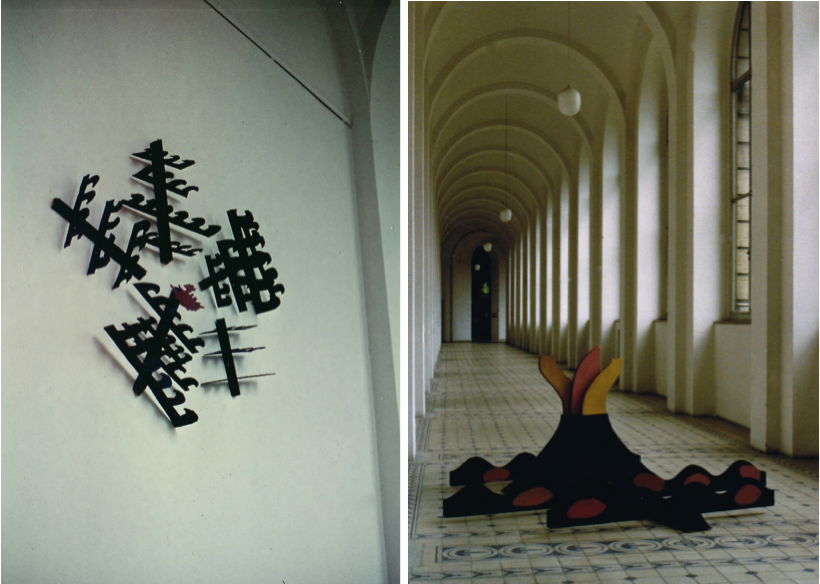 Insel (120x120 cm) 1985 and Volcano (250x250x100 cm) 1985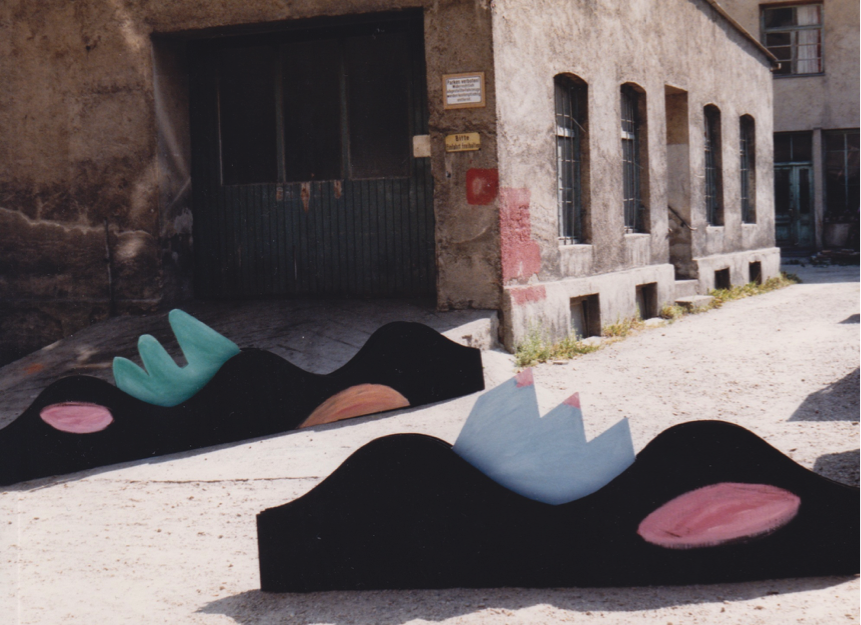 Landscape in lava