Paralell and Contrary 
Rósa Gísladóttir – Sculptures
Listasafn Árnesinga / L.Á. Art Museum
Hveragerði / Iceland
It is not far-fetched to assert that Gísladóttir's sculptures are a monad in Benjamin's sense: forms culled from the detritus of history and placed in daylight, not to resurrect "history" but to illuminate and transform the present. In this sense Gísladóttir's sculptures are "dialectical images" charged with the tension between two opposites. Their forms derive from the world of classicism. In the case of the large sculptures the "models" come from the Roman Imperial Fora and Pompeii, 2000 years back in history. These forms reflect a long-since vanished worldview and stem from a geometry based on notions of universal order.

In the present these forms cast their own light but the immutable natural order that underlay them has vanished. Also lost to present view are the metaphysics that underlay ancient and classical art traditions. In these tensions lies the volatile dialectical charge of Gísladóttir's sculptures. That charge is also present in her "Still-life" from 1999, which conveys in effect a reduced image of the large sculptures of the Roman fora. In their very immobility these works carry a charge; they form a short-circuit between two worlds. (Ólafur Gíslason, The Dialectical Image, Rósa Gísladóttir – sculptures, LÁ Art Museum, 2013).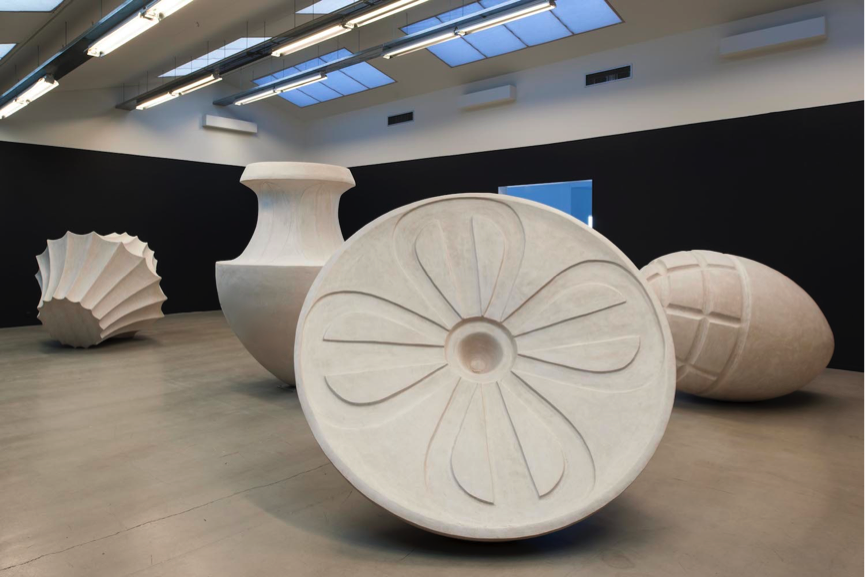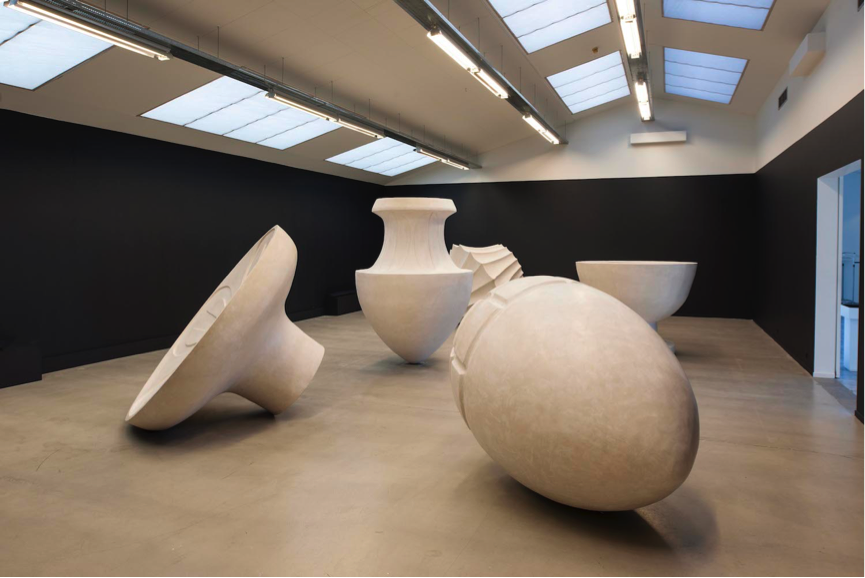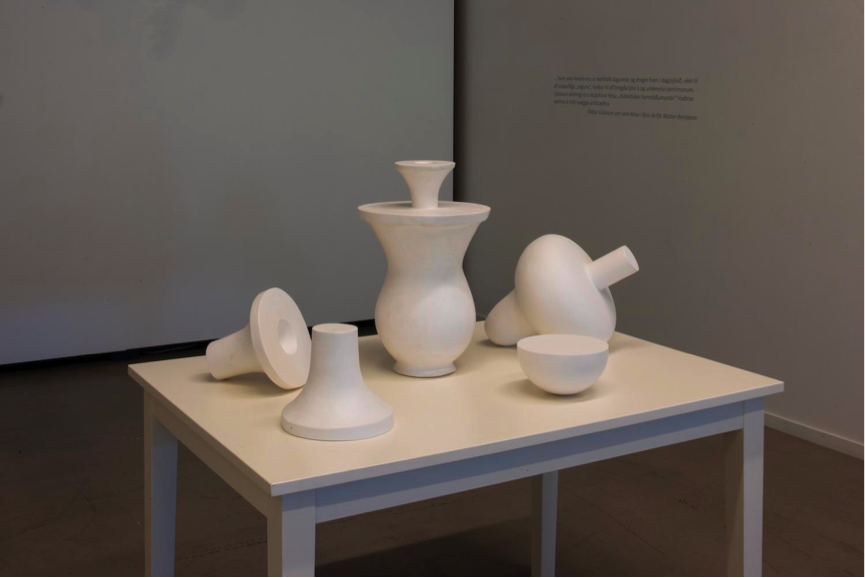 Still-life (plaster, wooden table) hight 150 cm, 1999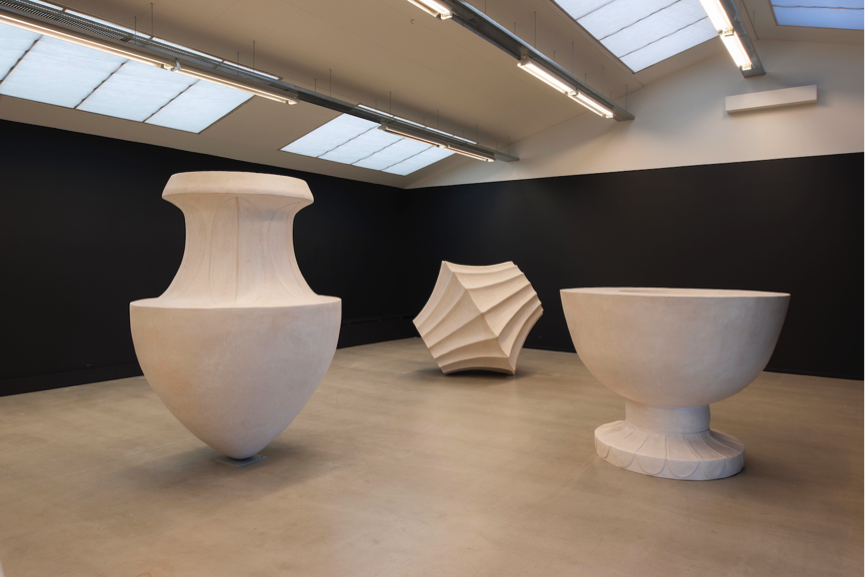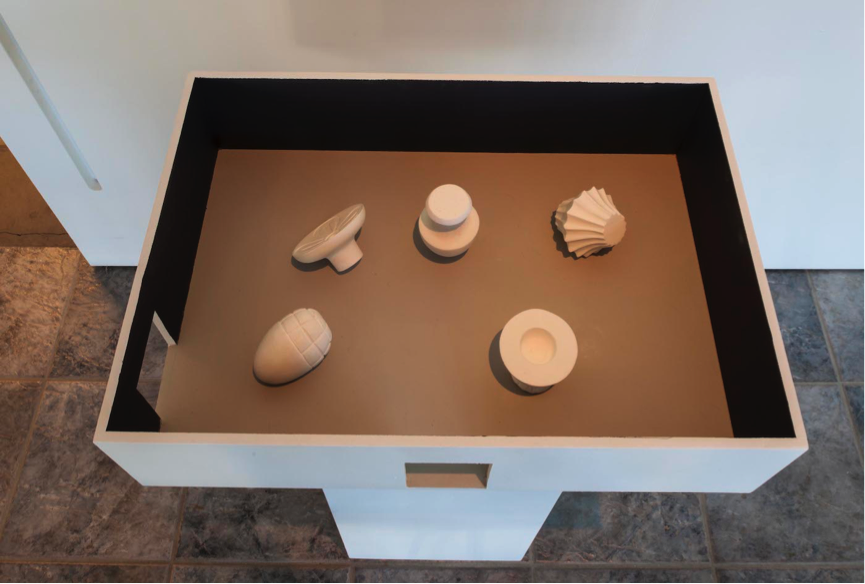 To be touched; miniature exhibition, scale 2,4:100