Galleria 196, Rome, 5 – 21 February 2009

The title of the exhibition is inspired by Norman Bryson's seminal work on still life. We often do not notice the things closest to us or the things that we use the most. For example, we find it normal to buy and throw away an incredible amount of wrappings, in particular plastic wrappings from food items. We can see them both as images of modern still life and as future fossils.
The irony in this duplicity lies in our love–hate relationship with plastic food wrappings. The exhibition focuses both on the beauty and the ugliness of waste, for example, the moment when a lovely bottle of cold water becomes an ugly item of trash.
The works in this exhibition are mainly made out of used plastic bottles that have been collected in Rome and abroad. As they do not degrade in nature unless they are recycled, the bottles are the symbols of pollution caused by waste. One of the works is a 3 meter high column, consisting of light, used plastic bottles, water and color. It is entitled "The doubt of future foes exciles my present joy", which is taken from a poem by Queen Elizabeth I of England. This work describes the doubts and fears for our planet's future health. The other works involve wall shelves with plastic bottles and photos of still lifes. In my work I emphasize the independent value of still life as an art form. The particular importance of still life, in my view, lies in its representation of the "overlooked" objects of everyday life and in the interpretation of my immediate environment.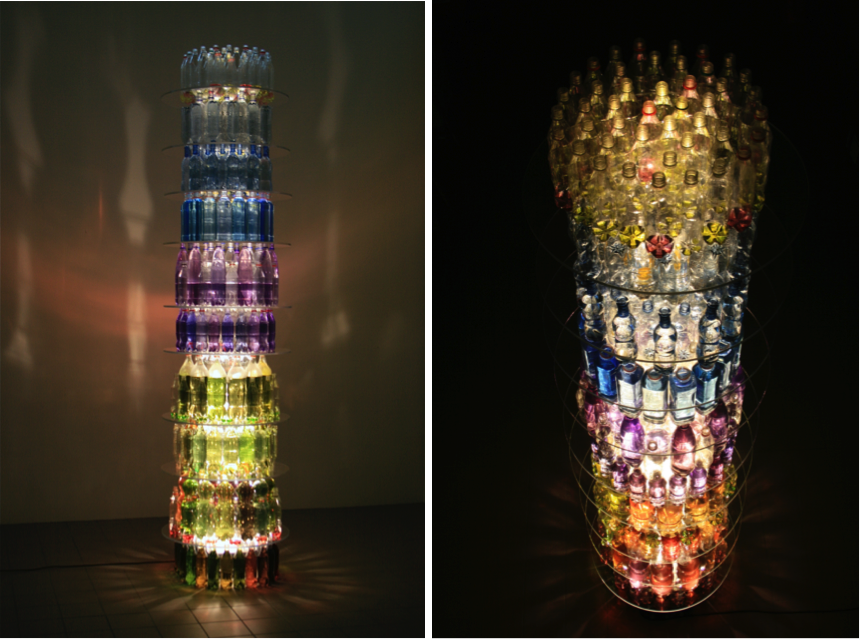 The Doubt of Future Foes exiles my present joy (plastic bottles, plexiglas, water, ink and spotlight), 2009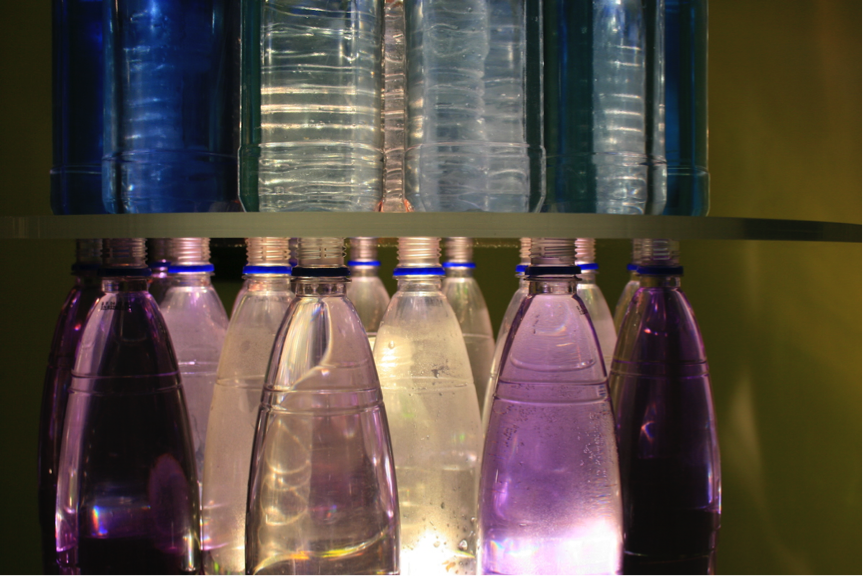 The Doubt of Future Foes... detail, 2009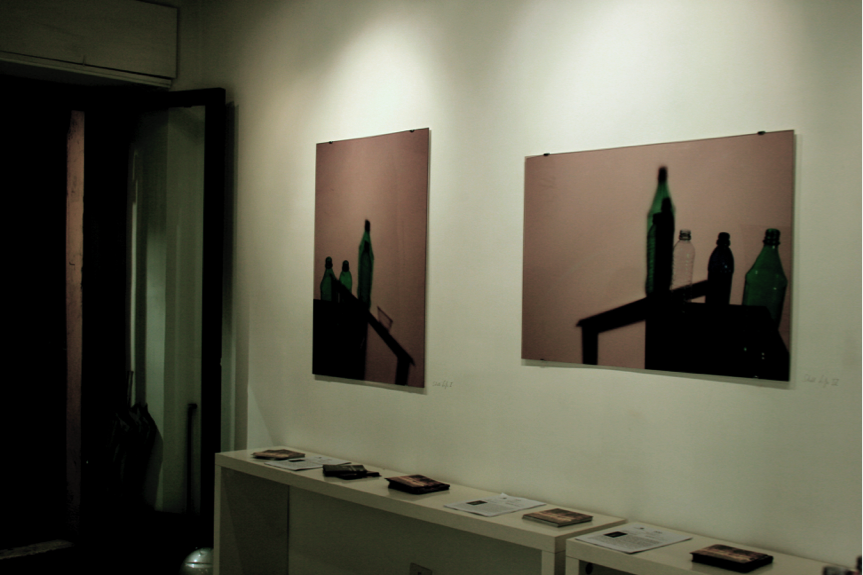 Still life I and Still life II, 2009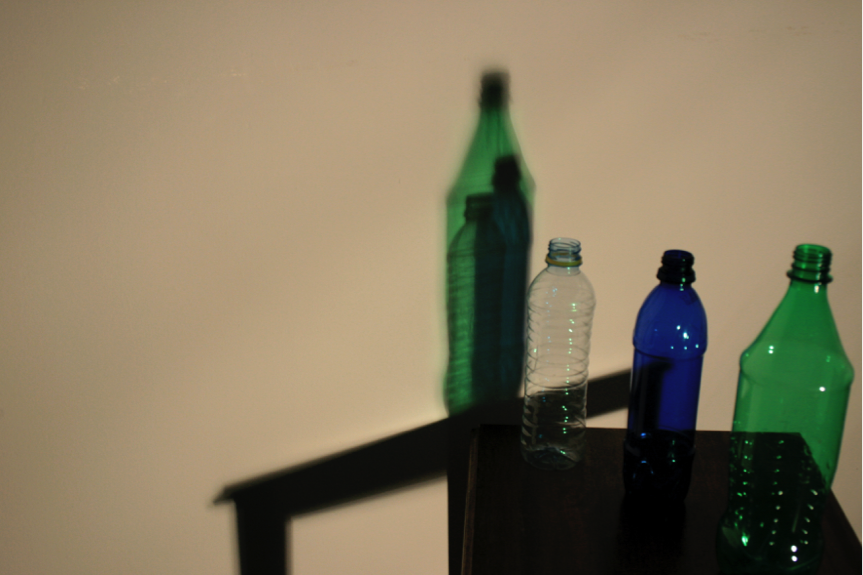 Still life I (print on plexiglas) 105 x 73 cm, 2009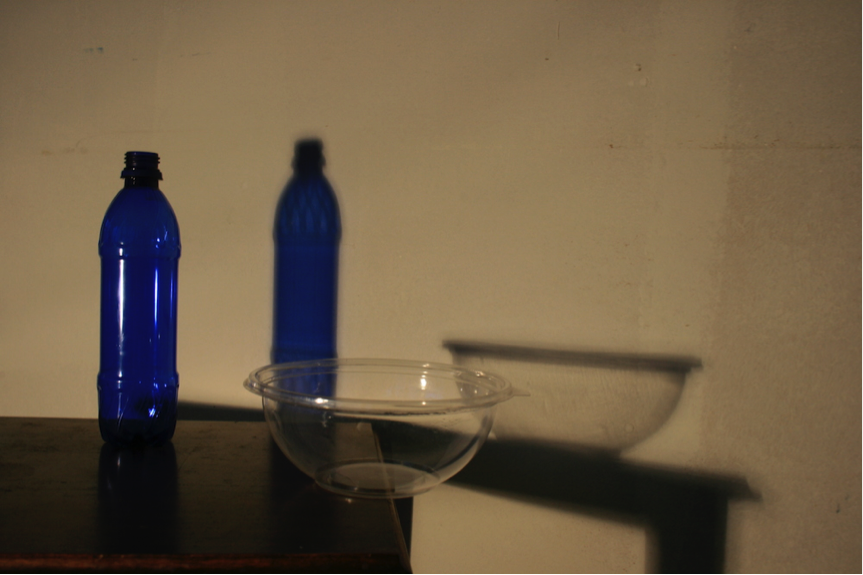 Still life II (print on plexiglas) 105 x 73 cm, 2009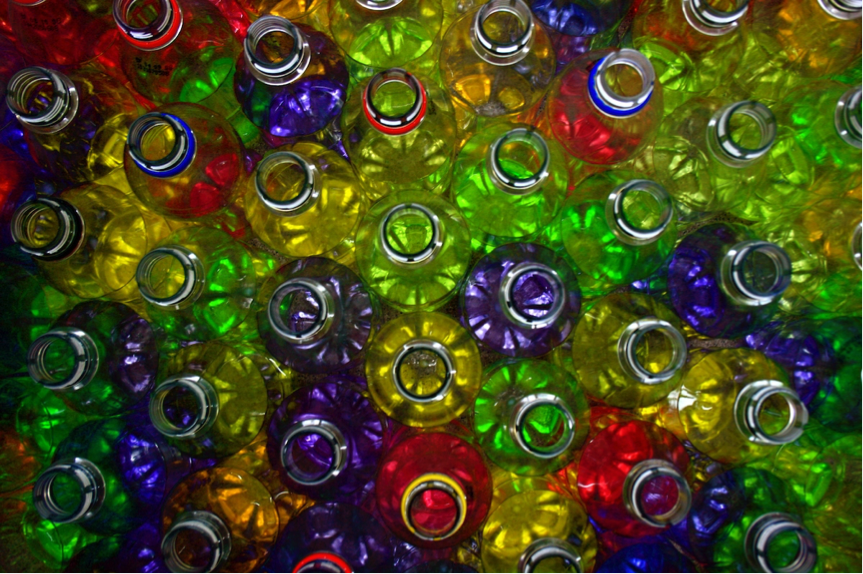 Flowerbed (print on plexiglas) 105 x 73 cm, 2009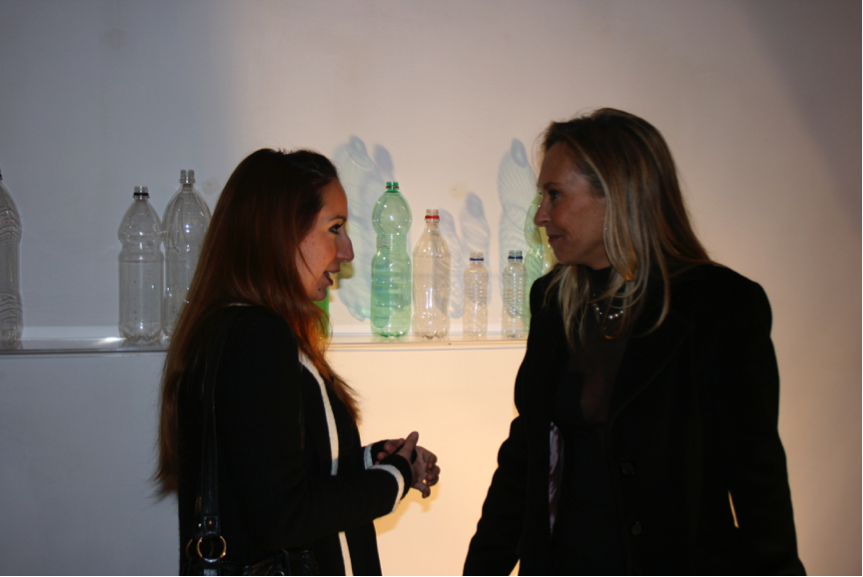 Vernissage February 5th 2009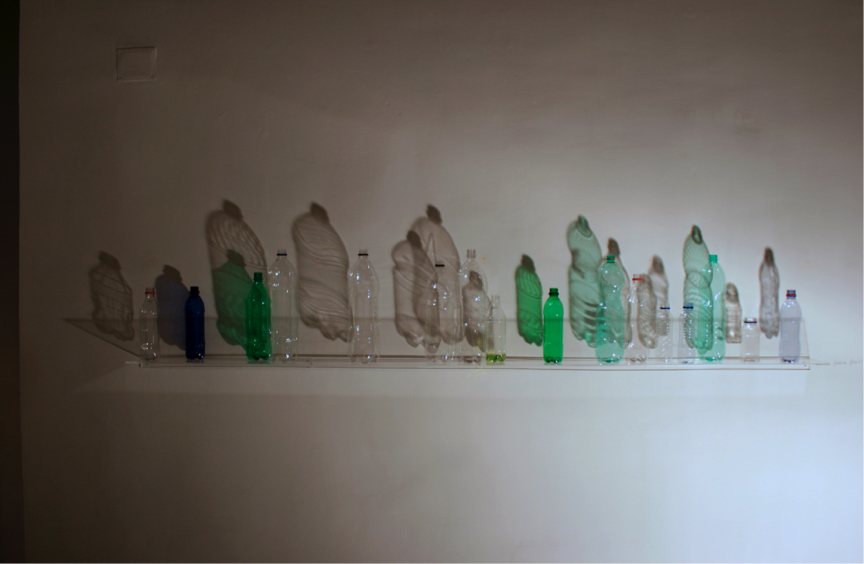 16 potential fossils (plastic bottles, plexiglass, spotlight) length 2.2 m, 2009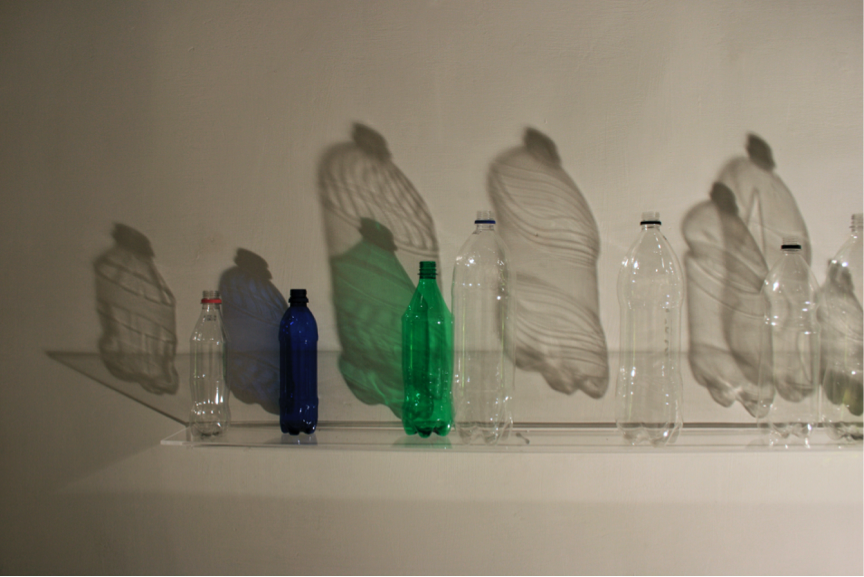 16 potential fossils (detail)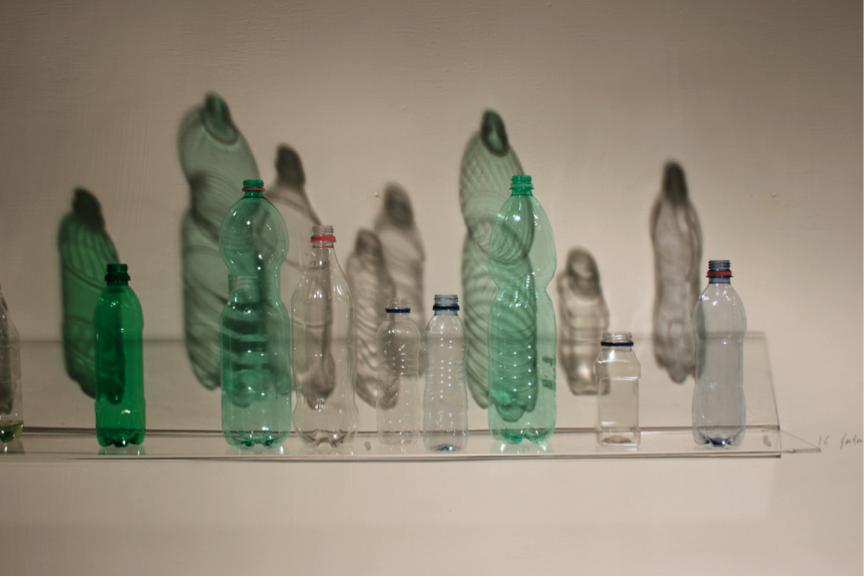 16 potential fossils (detail)